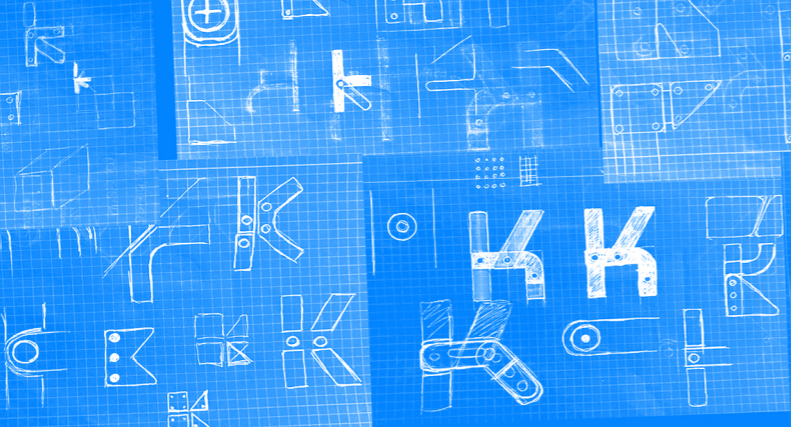 For the entire team at Kubiko Playgrounds, as a leading international playground equipment manufacturer, a passion for creativity, innovation and sustainability is the main motivation that drives our day-to-day work. For this reason, with the same creativity with which we manufacture our playgrounds, we have completely revamped our brand image. A fresh, original and dynamic concept that reflects our drive and energy. This is yet another example of our commitment to the growth and evolution of our philosophy, in addition to our firm focus on the most innovative technology, materials and manufacturing processes.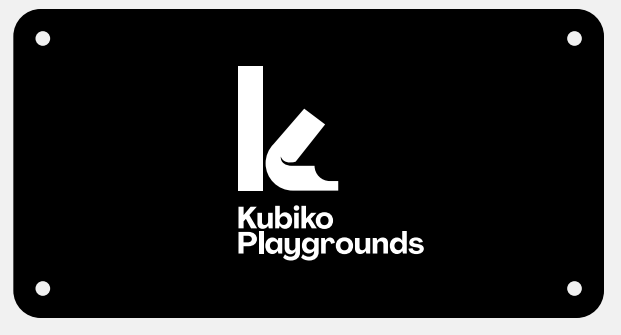 The first step in our new branding was to redesign the Kubiko Playgrounds logo and visual identity. Our old logo, which has been with us since the very beginning, reflected Kubiko Playgrounds' essence, but we needed an image in line with the brand's new direction. In close collaboration with a team of design and branding professionals, we designed a new corporate image that captures our values perfectly: innovation, fun, creativity and engineering.
A perfect example of fun in the pure Kubiko Playgrounds style: cheerful and vibrant colours, modern typography, and gears and machinery in an abstract representation of what a playground is. This visual aspect is also complemented by a new slogan that perfectly reflects what we represent: Play it Easy. A maxim by which we seek to reflect what our customers already know: that we create original, unique and, above all, fully customisable play areas and playground equipment, in a simple, fun and inventive way.
Endless Fun: Enduring Quality and Commitment
At Kubiko Playgrounds, we continually update our products and range of services, always focused on incorporating the latest innovations in design, materials and safety. Our goal, from the very outset, has always been to offer our customers a wide range of options to suit all needs, regardless of space, community and age groups. We may have changed our image, but our commitment to optimal quality and customisation lives on.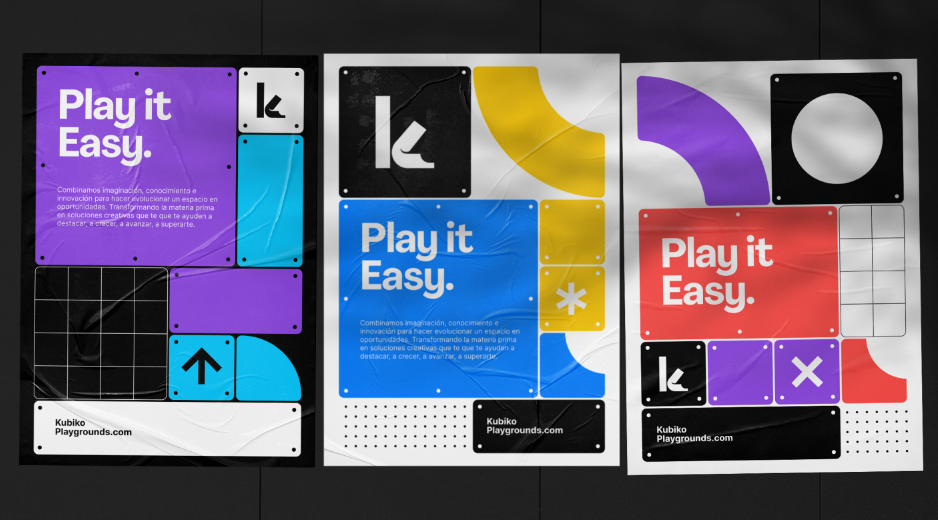 At Kubiko Playgrounds, ongoing research and development are essential in the design of innovative playground equipment that promotes inclusivity, the unstoppable development of the imagination and physical activity. Our commitment to sustainability, part of ourphilosophy from day one, also drives us to explore respectful and sustainable materials and manufacturing processes that align with the values of our customers who, like us, seek a prosperous but more sustainable future.
May the fun never end: results and future prospects
This new brand image has allowed us to accurately capture the identity and values that we want to convey to our customers and to the users of our playground equipment. An image and a brand concept already present in all of Kubiko Playgrounds' physical and virtual spaces.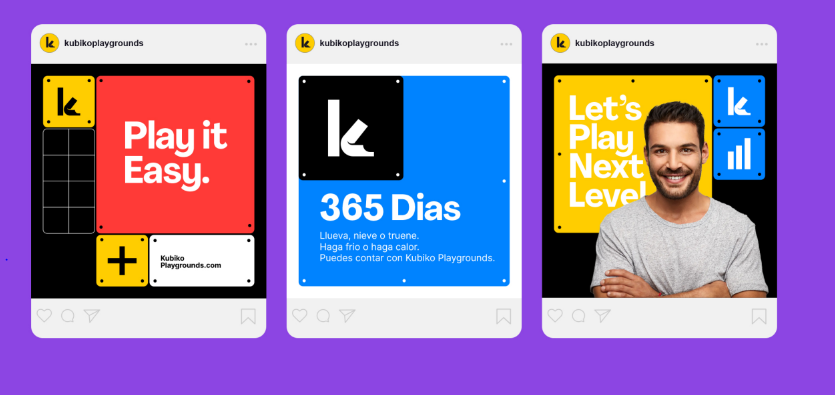 But our work and efforts never stop. At Kubiko Playgrounds, we continue to place value on research and development, with an eye on the future. We keep up to date with design trends and customer preferences, always complying with our demanding quality processes and the safety regulations established in each target market.
The Kubiko Playgrounds journey serves as a testament to the importance of embracing change and maintaining excellence in a dynamic marketplace. By revamping our identity and continuing to innovate in our products and services, at Kubiko Playgrounds we reimagine ourselves as an organisation focused on children, our customers and a sustainable future. May the fun never end!